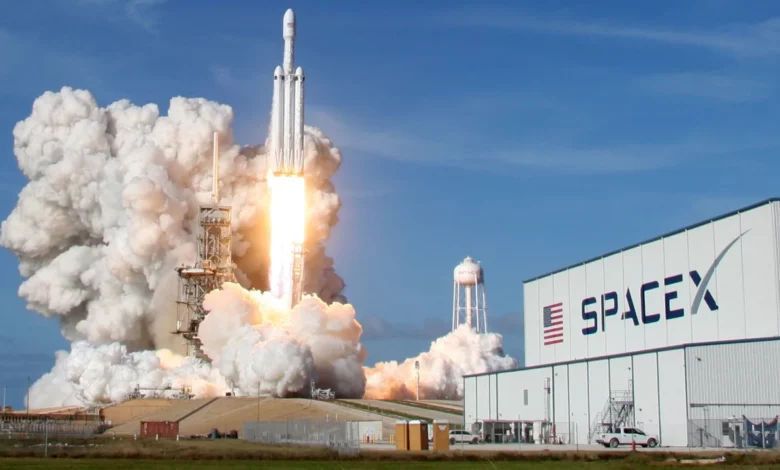 CNN
 —  The US Justice Department has filed a lawsuit against SpaceX, the Elon Musk-run rocket and spacecraft company with extensive government contracts, for allegedly discriminating against refugees in its hiring practices.
The suit claims that "from at least September 2018 to May 2022, SpaceX routinely discouraged asylees and refugees from applying and refused to hire or consider them, because of their citizenship status, in violation of the Immigration and Nationality Act (INA)," according to an August 24 DOJ news release.
It goes on to allege SpaceX falsely claimed in its job listings that only green card holders and United States citizens could work at the company because of federal export control laws.
There are specific laws — such as the International Traffic in Arms Regulations — that apply to companies manufacturing spacecraft and rockets and limit foreign nationals from accessing key information about the vehicles for national security reasons.
But the new lawsuit states that regulations such as ITAR do not prevent SpaceX from hiring refugees, whose "permission to live and work in the United States does not expire, and they stand on equal footing with U.S. citizens," according to the DOJ.
"Our investigation found that SpaceX failed to fairly consider or hire asylees and refugees because of their citizenship status and imposed what amounted to a ban on their hire regardless of their qualification, in violation of federal law," said Assistant Attorney General Kristen Clarke of the Justice Department's Civil Rights Division in a statement.
Clarke added that the DOJ's investigation found recruiters at the company "actively discouraged asylees and refugees from seeking work opportunities at the company."
The suit also alleges that SpaceX "failed to fairly consider" applications submitted to the company by refugees.
SpaceX did not immediately respond to an email request for comment, nor does the company typically respond to reporters.
The Justice Department first notified SpaceX about its investigation on June 8, 2020, according to the complaint. It alleges in the lawsuit that SpaceX "failed to provide documents" related to the inquiry, and a judge denied the company's attempt to revoke a subpoena on December 1, 2020. SpaceX eventually complied with the request for documents in August 2021, according to legal documents.
During a 2016 speech at the International Astronautical Congress in Guadalajara, Mexico, Musk was asked by a member of the audience why SpaceX only hired people from the United States.
"I think people are very confused about this," Musk responded. "Unfortunately, this is not up to us. … If you're working on rocket technology that's considered an advanced weapons technology. So even a normal work visa isn't sufficient unless you get special permission from the secretary of defense.
"This is not out of some desire of SpaceX to just hire people with green cards — it's because we're not allowed to do anything else," Musk added. "I think this is not a wise policy for the US because there are so many talented people all around the world that we would love to have work at our company. But unless (they) can somehow get a green card, we're legally prevented from hiring anyone."
Musk added that the export laws do not apply at Tesla, his electric car company, and said — at the time — about 25 percent to 30 percent of its engineering staff was from outside the country.
Musk did not specifically address refugees.
The DOJ's guidance states that refugees should be treated as US citizens. And, once hired, refugees "can access export-controlled information and materials without additional government approval, just like U.S. citizens and lawful permanent residents," according to the Justice Department.
Jonathan Grode, an immigration attorney with export controls expertise who serves as managing partner at the firm Green and Spiegel, said that companies like SpaceX are not in fact barred from hiring foreign nationals at all. But companies do have to seek certain visas for foreign nationals or obtain government approval when it comes to ITAR restrictions, and SpaceX is within its rights to decide not to pursue that path.
But, he reiterated, refugees should not at all be affected by ITAR restrictions.
Grode, whose firm has represented companies accused of similar practices, said SpaceX does, however, have a business incentive to avoid an accidental ITAR violation and be conservative with its hiring practices. If the company did mistakenly violate export controls, it could put its extensive government contracts — with NASA and the Defense Department — at risk.
"They can lose the contracts," Grode said. "The penalties for violating export control license are very substantial."
The same is not true for commercial contracts, Grode added. SpaceX could still be fined for violating ITAR, but it wouldn't necessarily dissolve private-sector agreements, he noted.