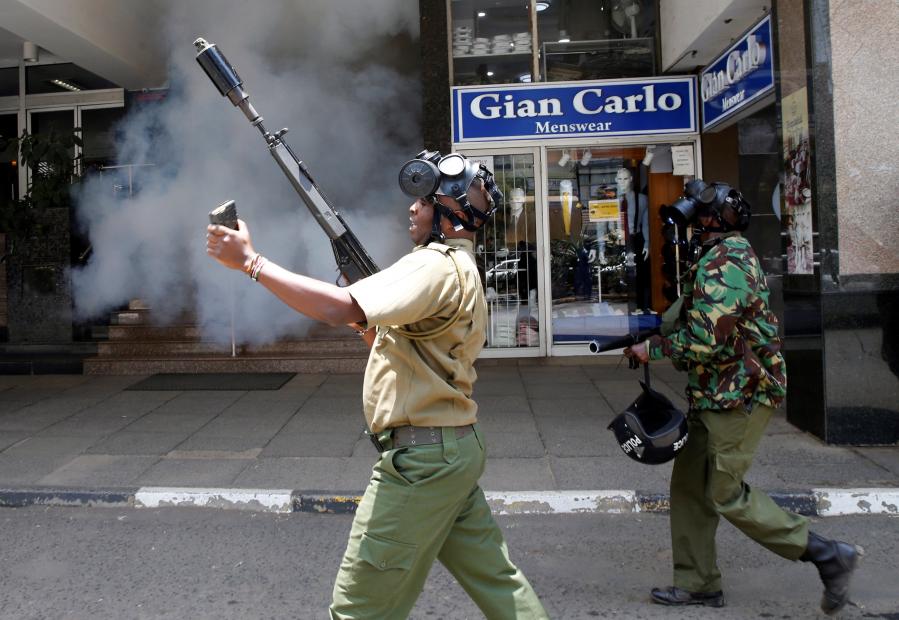 Police fired tear gas at opposition supporters in the Kenyan capital Nairobi on Monday who were calling for officials they blame for last month's botched presidential elections to be sacked, Reuters witnesses said.
A re-run is due to be held Oct. 26 after the Supreme Court voided the Aug. 8 vote due to irregularities. The court criticized election the board on procedural grounds but did not find any individual at the board responsible.
Police also fired teargas to disperse protesters in the western city of Kisumu, according to another Reuters witness. At least 28 people were killed in unrest following last month's vote.
Whether the re-run will go ahead as planned looks increasingly uncertain as the parties of the two candidates, Kenyatta and opposition leader Raila Odinga are sparring over proposed changes to the election system to prevent the Supreme Court from annulling the results again.
Kenyatta's ruling Jubilee Party presented parliament with proposed changes last week but Odinga's coalition has said it will not take part unless these are dropped.
Kenya is a key Western ally in a region often roiled by violence.
Businesses were paralyzed in Kisumu, the opposition stronghold, on Monday after police and demonstrators clashed.