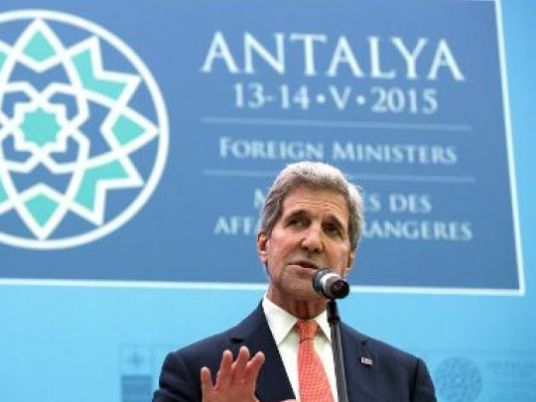 US Secretary of State John Kerry on Wednesday said it was a critical moment for Russia and separatists to fulfil a peace deal to end the fighting in Ukraine, following his talks a day earlier with President Vladimir Putin.
Kerry said at a meeting of NATO foreign ministers in Turkey that it is a "critical moment for action by Russia and separatists to live up to the Minsk agreement" signed in the Belarus capital earlier this year.
NATO Secretary General Jens Stoltenberg also warned Russia: "Now is the time to act… there is urgency when it comes to fulfilling the Minsk agreement."