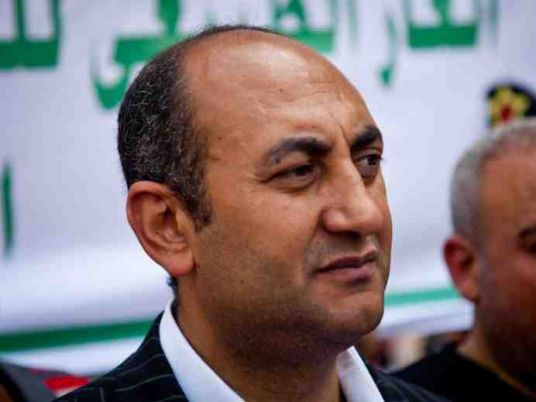 Lawyer and former presidential candidate Khalid Ali said Friday that he will determine whether to run for the upcoming presidential elections or not during the next few hours, and will announce his decision during a press conference at the headquarters of the Constitution Party on Monday.
"The situation on whether to run the presidential elections or not has not yet been decided and (my) campaign will decide its final decision in the coming hours. This position is to be announced at a press conference hosted by the Constitution Party next Monday, at 5 pm," Ali wrote in a post on Facebook.
"All the news about consensus with political powers or public figures contained some inaccurate phrases and descriptions, and some of this (news) is completely false," he said.
"During the past period, we were engaged in lengthy debates about the candidacy for the presidency, and we had to communicate with the civil (society) powers, to explore their positions and views on running the election battle. The matter so far revolves within the framework of these consultations," Ali added.
Khalid Ali is a prominent lawyer who ran as a presidential candidate in the 2012 elections that followed the 25 January revolution in 2011. Ali came in seventh in 2012 presidential race, which the former Muslim Brotherhood president won in the runoff elections against Ahmed Shafiq.
Ali has adopted a strongly opposing stance to the maritime demarcation deal signed between the Egyptian government and its Saudi counterpart, which transferred sovereignty over the Red Sea Islands Tiran and Sanafir from Egypt to Saudi Arabic.
Ali initiated and won lawsuits against the deal, managing to get verdicts from Egypt's high-ranking courts that confirmed in this way Egypt's sovereignty over the two islands. However the government ceded the two islands to Saudi Arabia.