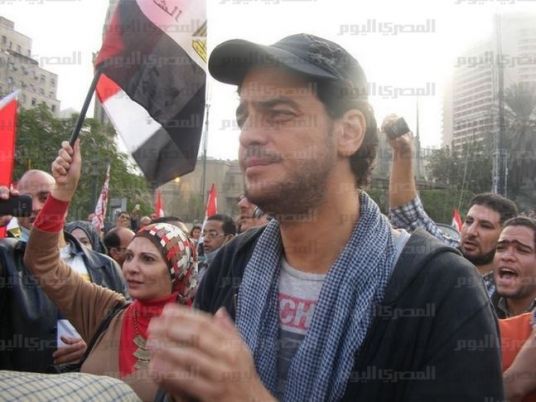 Actor Khaled Abol Naga has described the detention of photojournalist Mahmoud Abu Zeid, known as Shawkan, as "absurd but regrettable," adding that the detention is a "humiliation of the revolution."
"I'm in solidarity with whoever demands his immediate release. It's ridiculous that the revolution be humiliated in such way and that a photojournalist is accused of taking photographs," Abol Naga told Al-Masry Al-Youm.
Abol Naga has criticized the suspension of some film festivals and the displacement of Sinai residents for security precautions, saying that obsessing over security may put the country in danger. He chastised Sisi for vilifying Islamists yet being incapable of controlling them; saying Islamist groups don't pose any real threat to the country. "Besides the fact that Egyptians irrevocably hate [Islamists], how aren't you able to do your job? If you can't, you should leave," Abol Naga said in a video addressed to President Abdel Fattah al-Sisi earlier this year.
Shawkan, who joined the London-based photography agency Demotix in April 2010 while working for other Egyptian publications, has been detained since August 2013 without charges leveled against him.
He was arrested while photographing the forced clearance of the protest camp in support of the ousted Muslim Brotherhood-affiliated president, Mohamed Morsy, in Rabaa Al-Adaweya square.
Edited translation from Al-Masry Al-Youm