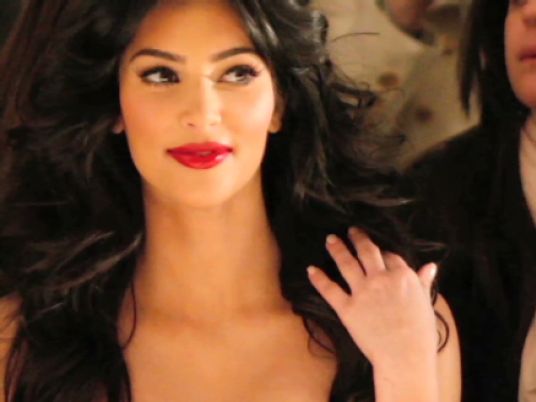 Reality TV star Kim Kardashian says she is looking for a good context of a film where she could play the role of Queen Cleopatra, or any Pharaonic queen.
In remarks during the premiere of The Promise movie, starring Christian Bell, Kardashian noted that her new look and short hair led many to compare her to the Pharaonic queens.
Many asked her whether she was prepared to present a historical figure in a movie, which she denied stressing it was just a kind of change.
She announced willingness though to impersonate a pharaonic queen especially Cleopatra which had always been her dream since childhood after she watched the famous film presented by actress Elizabeth Taylor and actor Richard Burton.
Kardashian's golden dress raised talk about her husband singer Kanye West's intention to inaugurate a new line of gold jewelry, five months after jewelry worth US$7 million were stolen from Kardashian's apartment in Paris by gunmen.
Kim's sister Kourtney Kardashian and actor Orlando Bloom, and singer Cher whom the Kardashian sisters were keen to take pictures with her attended the premiere.