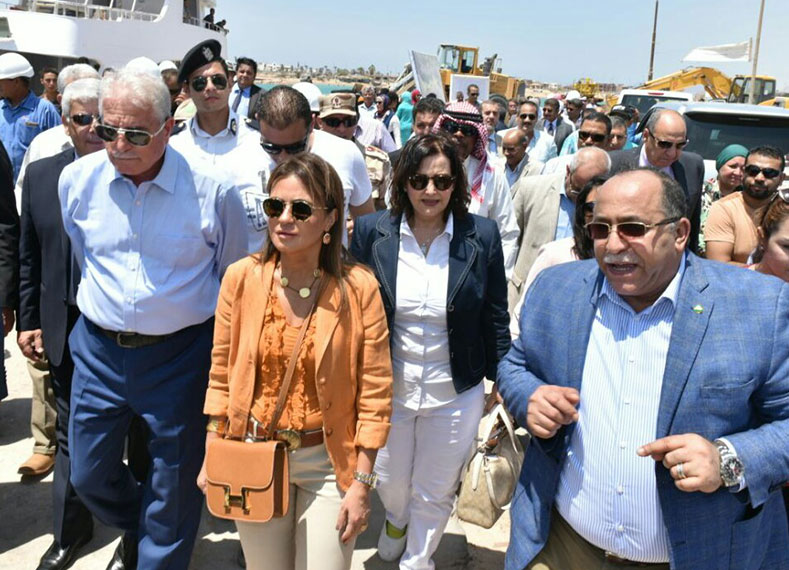 The first fall semester at King Salman Bin Abd al-Aziz University is set to commence 2019, announced Minister of Investment and International Cooperation, Sahar Nasr, while visiting the university's locations Friday in South Sinai governorate.
Nasr told Al-Masry Al-Youm, that Saudi Arabia will grant the Egyptian government $250 million to build the university building in May, and will span 300 acres in Sharm al-Shaikh, Tor and Ras Sedr.
The university departments will consist of Engineering, Technological Industries, Marine Sciences, Nursing, Pharmacy, Medicine, Languages, Tourism and Hotels, in addition to a well-equipped hospital in Tor city.
Nasr added that construction will end within a year and a half, instead of the original estimate of three years, on the orders of President Abd al-Fattah al-Sisi.
The country will also begin construction on new roads and tunnels to connect the South Sinai governorate with the Delta region and shorten the duration of travel from Cairo to Sharm al-Shaikh by up to four hours, Governor of South Sinai Khalid Fouda pointed out.
Fouda called on Egyptian businessmen to invest in medical and religious tourism in South Sinai, announcing that Egypt will organize a global conference for religious tourism, in coordination with Azhar and the Ministry of Endowment in September.
Edited Translation from Al-Masry Al-Youm