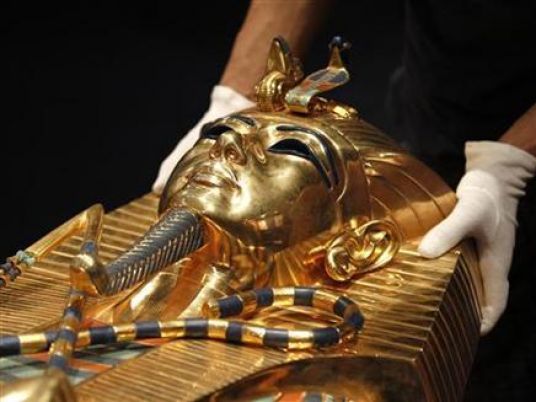 Both the tomb and mummy of King Tutankhamen, located in Luxor, are currently in danger because of the excessive flow of visitors to the area and the unsuitable burial site in which King Tut is kept, an unnamed source close to the matter stated to ADP news agency.
The cited source claimed that King Tut's tomb is still in Luxor and has not been included in the mummy collection that will be transported to the awaited Egyptian Grand Museum expected to open next year or in the collection of mummies in the National Museum of Egyptian Civilization.
The same source has hopes that an official statement will be released regarding the restoration of this tomb and its transportation to a healthy environment guaranteeing an appropriate climate for its preservation.
The source pointed out that such mummies should be kept safely in halls fully equipped with particular conditions and tools to secure their protection, stressing that such conditions are not available in Egypt except in the National Museum of the Egyptian Civilization.
The cited source warned that it is not secure to carry out the restoration process in the tomb's current burial site west of Luxor.
The source warned that the tomb might be completely ruined if it is kept open to visitors, noting that more tourists are expected to be welcomed there during the upcoming touristic season.
The Egyptian news outlet Masrawy reported that there were many requests on touristic platforms calling for keeping the King Tutankhamen tomb in its place as it is fragmented into 17 pieces and cannot be easily transported.