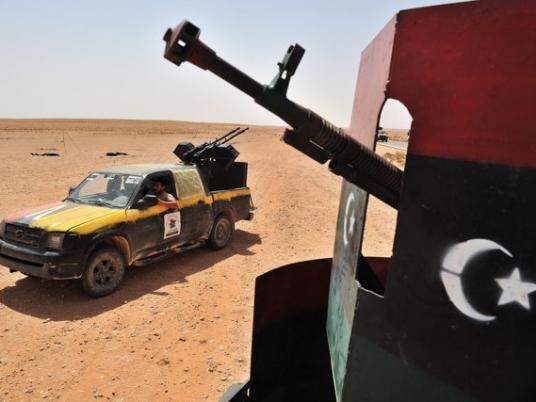 Libya's army has given militias and armed groups 48 hours to evacuate military compounds, state property and properties of members of the former regime in Tripoli and surrounding areas, the official Libyan LANA news agency said on Sunday.
The announcement came after the Islamist Ansar al-Sharia militia was swept out of its bases in the eastern city of Benghazi on Friday by protesters in a surge of anger against the armed groups that still control large parts of Libya more than a year after the overthrow of Muammar Qadhafi.
The army ordered "all individuals and armed groups occupying military compounds, public buildings or property belonging to members of the former regime to evacuate these sites within 48 hours," threatening to use force if the groups did not comply, LANA said.
The invasion of Ansar al-Sharia's compounds, which met little resistance, appeared to be part of a sweep of militia bases by police, troops and activists following a large demonstration against militia units in Benghazi on Friday.
On Saturday, two Islamist militias in the eastern town of Derna, long seen as an Islamist stronghold, announced they were disbanding and evacuating their compounds, residents said.
Libya's new rulers have struggled to impose their authority on the myriad of armed groups that have so far refused to lay down their arms, and in fact rely on many of them to provide security.