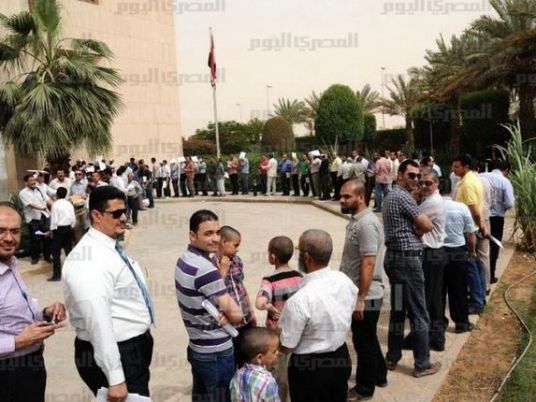 The first day of voting in the presidential election for Egyptians abroad saw a large turnout in Belgium.
Ahmed Salah, press officer at the Egyptian Embassy, said preliminary indications project a turnout four times the referendum on the constitution last January.
Participation of the elderly and of women was clearly large as well.
The Egyptian Embassy in Doha, Qatar also saw a large turnout beginning the early morning. Egyptians living in neighboring countries, especially Saudi Arabia, came to cast their votes in Qatar because they live nearer to Doha.
Hundreds of Egyptians in Lebanon held a vigil in support for presidential candidate Abdel Fattah al-Sisi and chanted, "He is the right man in the right place."
Amr Ramadan, Egypt's ambassador to Portugal, also said turnout was large on the first day.
Edited translation from Al-Masry Al-Youm