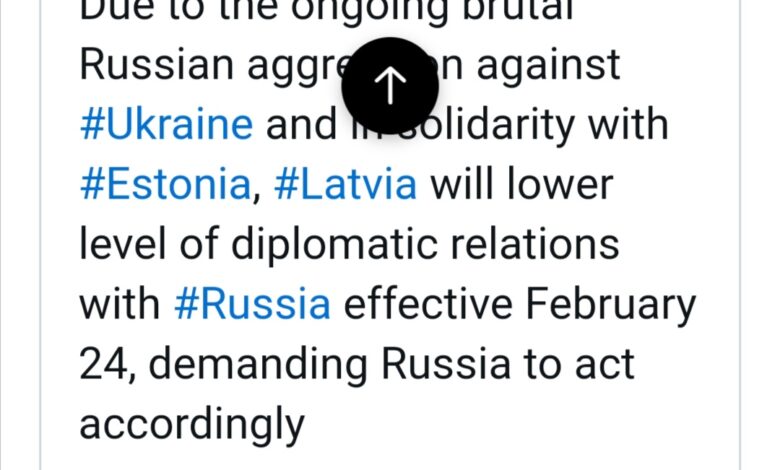 Latvia will downgrade its diplomatic ties with Russia, Foreign Minister Edgars Rinkevics said on Twitter Monday.
This decision was made in solidarity with Estonia, and it will go into effect on Feb. 24, he added.
The move comes after Moscow downgraded its diplomatic relations with Estonia and expelled the Estonian ambassador over allegations of "Russophobia."
Pressure continues to mount on Germany to authorize the delivery of Leopard 2 battle tanks to Ukraine, with Poland pushing for other countries to join it in a "small coalition" willing to transfer the German-made tanks to Kyiv.
Elsewhere, Russia has expelled the Estonian ambassador over accusations of "Russophobia," and the Kremlin has refused to be drawn on whether Russian President Vladimir Putin will run for re-election in 2024.
Here are the latest headlines: