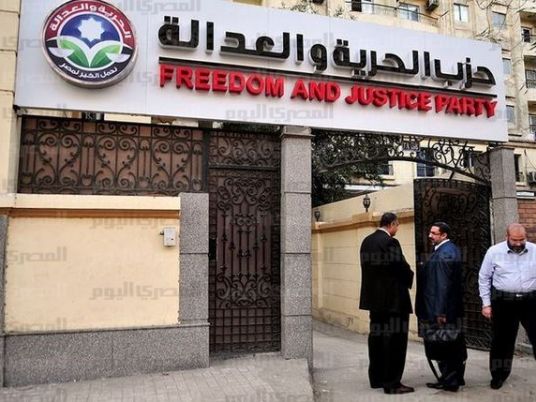 Supreme Administrative Court adjourned on Saturday the review of challenges demanding dissolution of the Muslim Brotherhood's Freedom and Justice Party (FJP) and liquidation of its properties, upon request by Anwar al-Gabry, head of the political parties affairs committee, to 22 July.
In the request, the committee said that article no. 17 of the political parties law stipulates that court should decide about the challenge within one month after date set for the trial.
The committee received documents on investigations by supreme state security prosecution showing violation of FJP to conditions set for work of political parties stated at the article no. 4 of law no. 40 for the year 1977.
The court also set 4 August for decree on 10 challenges demanding dissolution of FJP.
Edited translation from Al-Masry Al-Youm