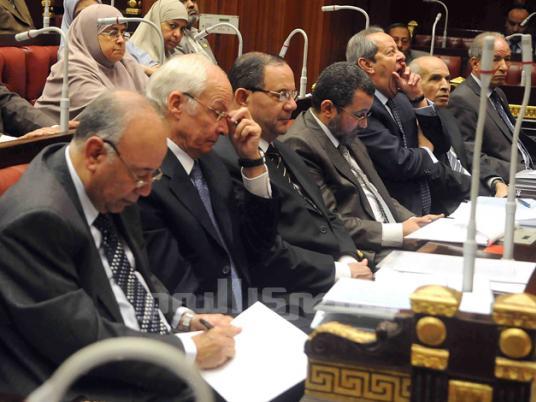 Two lawyers have filed lawsuits with the State Council's administrative court on Monday demanding to dissolve the Shura Council — the upper house of the Egyptian Parliament — said state TV.
Earlier this week the Supreme Constitutional Court annulled the law that governed the elections of the People's Assembly — the lower house of Parliament — on the grounds that it was unconstitutional for allowing political parties to field candidates for seats that were designated for independents.
This same law was in effect for the Shura Council elections.
The SCC's ruling dissolved the People's Assembly, but SCC head Farouk Sultan said that the ruling does not apply to the Shura Council because the court was only reviewing the People's Assembly.
Lawyers Saad Eddin Najuib and Assem Omar said in their lawsuit that the Shura Council must also be dissolved.
The lawyers named the prime minister, the interior minister and the military council in their suit, according to a report on the website of state TV.
The Shura Council cannot pass legislation without the People's Assembly, because it is supplementary to the lower house of Parliament, does not have political or legal powers and the regime does not give it any role in the political life, the plaintiffs said. Its continuation is a waste of public money and effort, they added.
The Shura Council did not play a role in legislative processes during the rule of former President Mubarak. The Council served to look into draft laws and write reports for the People's Assembly or the president. The council has maintained the same function since Mubarak's ouster, as per the Constitutional Declaration.
Edited translation from Al-Masry Al-Youm