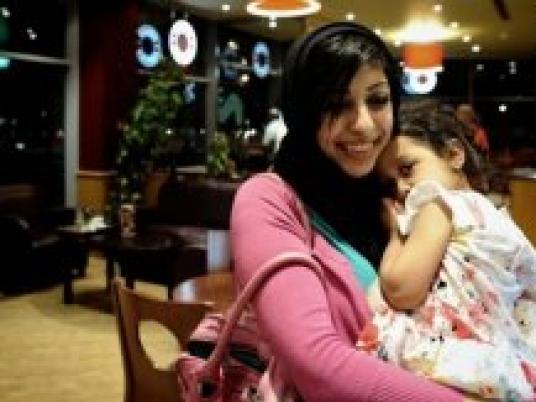 A Bahraini court on Monday sentenced the daughter of prominent opposition activist Abdulhadi al-Khawaja to one month in jail for taking part in an unauthorized demonstration, her lawyer said.
Zainab al-Khawaja, the eldest of the Shia rights activist's daughters, was found guilty of entering the "prohibited area" of Pearl Square, the main symbol of 2011 protests crushed by security forces, on 12 February, the lawyer said.
She also was fined 100 dinars (US$258).
Her lawyers disputed the charges, saying there was "no formal decision declaring that Pearl Square is a forbidden area."
Defense attorney Mohamed al-Wasta also said on his Twitter account that the prosecution ordered Khawaja's detention for a week on charges of incitement against the regime.
Khawaja, whose father is serving a life sentence for plotting against the state, has faced courts on several occasions already this year.
Her lawyer says she was arrested on Sunday after visiting a hospital in Manama to check on a youth injured during a demonstration.
In October, Khawaja was freed after serving a two-month jail term for destroying government property.
The judiciary accused her of tearing apart a portrait of King Hamad during detention, according to Amnesty International.
In May, she served a one-month prison sentence for assaulting a police officer.
Bahrain came under strong criticism from international human rights organizations over last year's deadly crackdown on the protests, led by the majority Shiites in the Sunni-ruled kingdom.
An international panel commissioned by King Hamad to probe the government's clampdown found that excessive force and torture had been used against protesters and detainees.