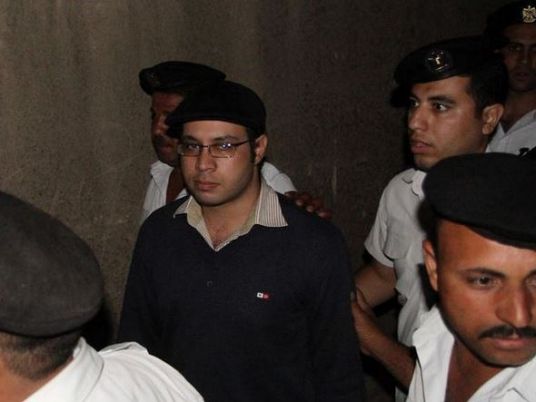 Mahmoud Belal, member of the defense team of detained activists Ahmed Maher, Mohamed Adel and Ahmed Douma said the court has refused to refer the three activists to forensic doctors despite witnessing marks of assaults on their bodies.
He added the defense team requested to transfer the three detainees to forensic doctors to prove that they have been beaten by the police. Belal accused the police of assaulting whoever complains or demands their rights, in Akher Kalam program on OnTV Channel Monday evening.
The court was considering Monday a challenge against a ruling sentencing the three activists to three years in prison for violating the law regulating protests.
The three activists were beaten after they protested being put in hand cuffs at court, according to Belal. Marks were clear on the right arm of each of Douma and Maher. The defense team withdrew in protest against the incident and for holding the court at the police officers' institute, a place belonging to the opponent, he added
The lawyers returned after the judges inspected the torture marks, but rejected to refer the detainees to forensic doctors, Belal said.
Edited translation from Al-Masry Al-Youm