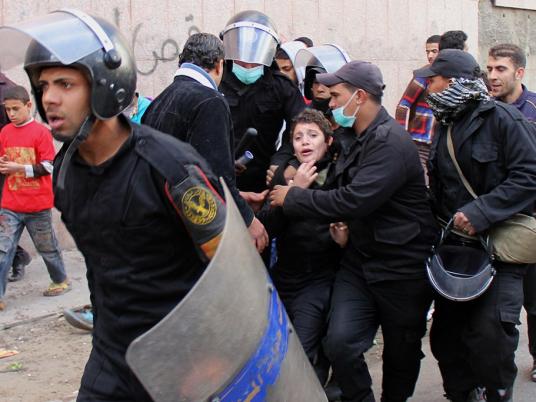 Assaad Heikal, a member of the Lawyers Syndicate's Freedoms Committee, filed a report on Wednesday with the Cairo Public Prosecution to investigate claims activist Karim Nasser was tortured by police.
According to Heikal, Nasser was tortured for two days before being released Tuesday evening.
"Nasser disappeared four days ago [9 February]. His colleagues looked for him at several places, but couldn't find him. He arrived in Tahrir Square on Tuesday evening in a cab that he took from a New Cairo police station. He was suffering fatigue and was transferred to hospital immediately," Heikal told Al-Masry Al-Youm on Wednesday.
"[Once Nasser] arrived, he informed his colleagues that security personnel had restrained him outside the Dokki police station and then transferred him to the Giza Security Directorate then security forces took him to a Third Settlement police station in New Cairo," Heikal said.
The lawyer told Al-Masry Al-Youm that the report had been transferred to the East Cairo attorney general. Heikal said Nasser was not the only person being tortured, and that as many as 20 others had also been detained by police.
"Nasser is an activist and member of the Popular Current. He disappeared and his friends didn't know his whereabouts for four days," said Ramez al-Masry, a member of the National Front for Change who accompanied Nasser to the hospital.
"Nasser is currently in hospital. His health has begun to improve. He is scheduled to undergo a surgery in the shoulder due to a fracture. His friends will follow up on the case," Masry said.
Egypt's government is under pressure to restructure the police force and Interior Ministry after several reports of torture, illegal detainment and use of excessive force on protesters surfaced following clashes and demonstrations in the wake of the revolution's second anniversary.
Edited translation from Al-Masry Al-Youm