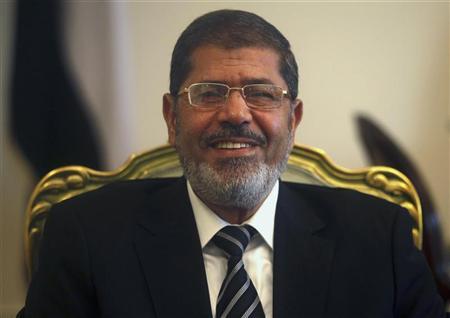 The State Council's Administrative Court is scheduled to hear a lawsuit on Tuesday demanding verification of President Mohamed Morsy's mental health.
According to the Egyptian state television channel's website, lawyer Hatem Fathi Farhat filed the suit, demanding that Morsy undergo a medical examination to determine if the medications he takes affect his mental state.
The suit says that to serve as president, Morsy must keep a vigilant state of mind and protect his reputation.
Privately owned Al-Fajr newspaper reported on 13 June that Morsy had undergone surgery to remove a brain tumor in 2008 and has suffered from epileptic seizures ever since. Morsy's campaign denied the reports, then stated that the tumor was located in the membrane lining of Morsy's skull, not in the brain, and the surgery revealed it to be benign.