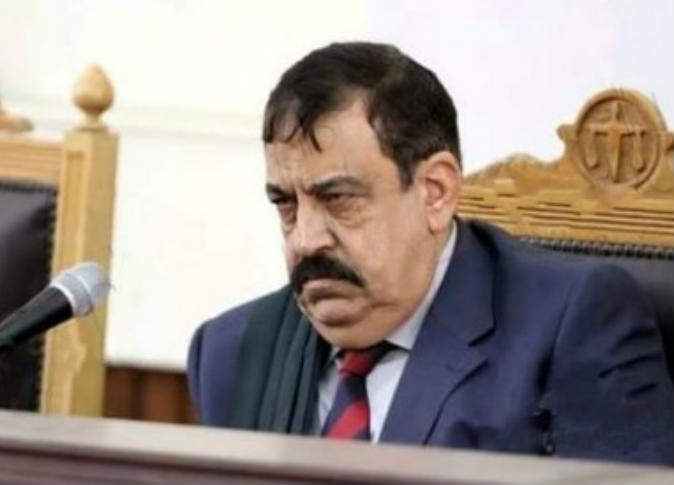 A lawyer has submitted an official complaint to the Supreme Judicial Council against a senior judge, accusing him of voicing personal political views during a press interview a week ago, including views on people detained pending judicial measures.
Lawyer Taha Abdel Galil said Mohamed Nagi Shehata, the president of the Giza Criminal Court, renounced his impartiality as a judge and expressed personal, negative views of political movements and media figures in an interview with privately-owned Al-Watan newspaper.
During the recent interview, Shehata, who is popularly referred to as the "executions judge" for handing multiple death sentences to Muslim Brotherhood supporters, described the 2011 uprising against former president Hosni Mubarak as a "loss". Abdel Galil contended that such an opinion "exposed a strong hatred and an egregious bias" against the uprising recognized by the text of the Egyptian Constitution.
"His excellency labelled political prisoners 'swindlers' and 'liars' though they are still prosecuted before him," Abdel Galil said in his complaint. "He said they are always claiming to be tortured (by police)…deeming the allegations as lies that are designed to tarnish the Interior Ministry," the lawyer added, pointing out that Shehata's argument contradicts the fact that the judiciary is already prosecuting police officers over torture charges.
The lawyer said Shehata's reference to the April 6 Youth Movement as the "Satan 6" also represented a "prejudice" against group members who are tried in his own court.
According to the complaint, Shehata expressed an "intense animosity" towards members of the outlawed Muslim Brotherhood, though many of them are prosecuted in his court.
Abdel Galil argued it was also wrong for the judge to critique verdicts by the Court of Cassation which overturned several of the death sentences he had handed down.
Shehata has been quoted by press reports as denying doing the interview in the first place, though the newspaper says it has audio recordings of it.
Edited translation from Al-Masry Al-Youm