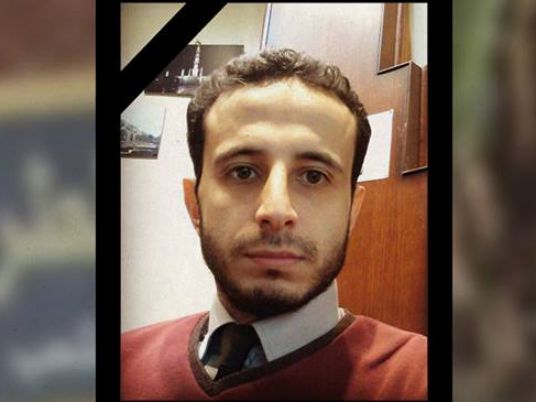 A group of lawyers have defied a gag order by the General Prosecutor concerning investigations into the alleged torture death of a lawyer in police custody.
Karim Hamdy had been arrested and charged with being affiliated with the outlawed Muslim Brotherhood as well as his alleged involvment in protests by the group's backers.
While officers at the Matareya Police Station said Hamdy, 28, was asphyxiated due to overcrowding in his cell, initial forensic reports said his body bore bruises and blood clots, suggesting possible physical torture.
"All Lawyers are Karim Hamdy" is the name of the Facebook page created by a group of lawyers condemning Hamdy's death. It has attracted over 7,000 members so far and the group said it would continue to post details about the case in defiance of the publishing ban.
"Why is the General Prosecutor always, obviously, banning publication in cases involving Interior Ministry officers?" a post on the page read. It was referring to similar earlier incidents, such as the death of social activist Shaimaa al-Sabbagh on 24 January and the 8 February deaths of 19 football fans outside the Air Defense Stadium.
Two police officers have been remanded into custody over suspicions of torturing Hamdy to death.
Electrician Emad al-Attar, 42, also died in custody on Wednesday and was accused of being involved in Brotherhood protests as well as arms possession.
In its report on Friday, the Egyptian Organization for Human Rights expressed its concern over Hamdy's death, labelling the incident "a waste of all humanitarian and moral values". The group is urging the General Prosecutor to refer perpetrators to trial.