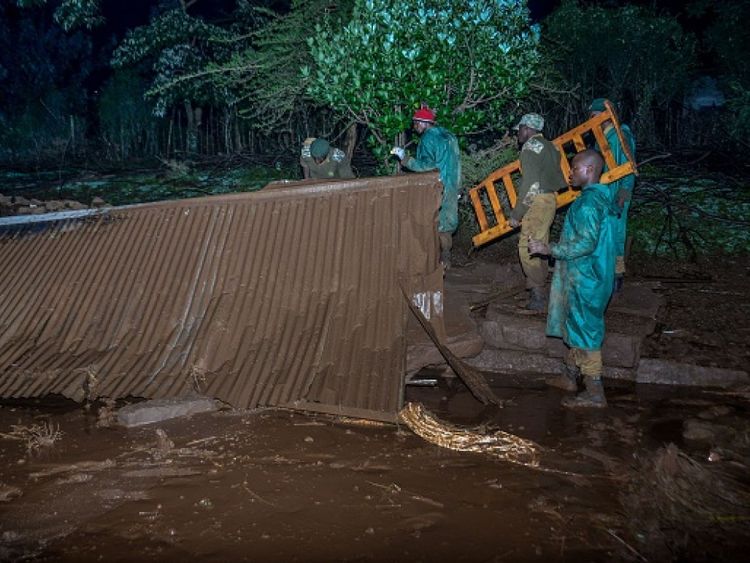 A dam burst in Kenya after weeks of torrential rain, unleashing a torrent of water that smashed into two villages killing at least 21 people and causing "huge destruction", rescue services and government officials said.
The walls of the Patel dam, situated on top of a hill in Nakuru county, 190 km (120 miles) northwest of Nairobi, gave way late on Wednesday.
Floodwaters swept away powerlines, homes and buildings, including a primary school, a Reuters photographer on the scene said, as rescue workers picked through rubble and mud searching for survivors.
East Africa, much of which suffered severe drought last year, has been hit by heavy rain over the last two months that has displaced hundreds of thousands of people in Kenya, Somalia, Ethiopia and Uganda.
Even before this week's dam-burst, rains had killed 132 people and displaced 222,000 in Kenya alone, according to the government.
The St. John Ambulance service said at least 21 people had been killed downstream of the dam. The Kenya Red Cross said 39 people had been rescued from the mud.
"The water has caused huge destruction of both life and property. The extent of the damage has yet to be ascertained," Nakuru governor Lee Kinyajui said in a statement.