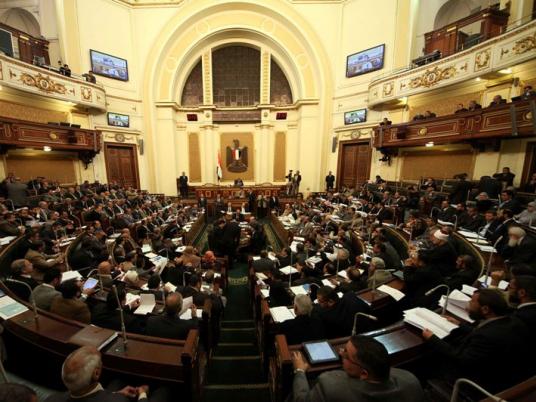 The Shura Council's Legislative Committee on Sunday approved in principle a proposal by Assistant Defense Minister for Constitutional and Legal Affairs Mamdouh Shahin to delay the right of police and army personnel to vote until 2020.
The Supreme Constitutional Court ruled on 25 May several articles of the proposed electoral law unconstitutional, sending the message that a law forbidding army and police officers from voting was unacceptable. Egyptian military personnel and policemen have not had the right to vote in the past.
The law was drafted by the Islamist-dominated Shura Council. The council is currently the sole legislative body in the country.
"This problem was created by the Shura Council in the first place," Shahin said during a session on Sunday to discuss the amendments requested by the Supreme Constitutional Court.
The proposal would include army and police personnel in the electoral database before 1 July 2020, but their personal information would remain confidential as only authorities in the army and in the interior ministry would be able to handle and approve their registration.
Essam al-Erian, vice president of the Brotherhood's Freedom and Justice Party, rejected the proposal. "I am against the army participating in politics," he said.
For his part, Minister of Parliamentary and Legal Affairs Hatem Bagato said that this proposal was not discussed with nor presented to the Supreme Constitutional Court. "We will set the database in a way that preserves the public interest and security requirements," he said.
Edited translation from Al-Masry Al-Youm