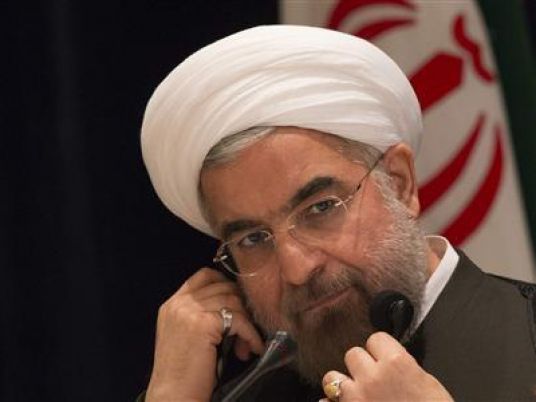 Head of the interim government of Libya, Ali Zeidan, expressed concerns on Thursday over the appearance of former coordinator of the Libyan-Egyptian realtions, under deposed Libyan leader Muammar al-Gadaffi, on an Egyptian satellite channel.
A statement published on the Libyan government official website quoting Zidane said: "I received the Egyptian Ambassador Mohamed Abu Bakr to express our discomfort about the appearance of the so-called Ahmed Gadaffi al-Damm on one of the private channels in Egypt following his acquittal."
"This person is a source of concern and inconvenience to the Libyan state," the statement added.
According to the statement, Zidane called on the Egyptian ambassador to hand over to Libya all Qadaffi's regime officials who are in Egypt to face trial in accordance with international human rights standards.
Egyptian Prime Minister Hazem al-Beblawy showed seriousness to address this issue, the statement mentioned.
"
I hope this seriousness turns into action,"
the statement quoted Zidane.
"
We will absolutely show no tolerance to anyone threatening the security of Egypt in Libya.
"
"We hope in return that Egypt will not be [a source] for instability and insecurity in Libya, whether through political, media, security or intelligence activities," the statement read.
Edited translation from Al-Masry Al-Youm