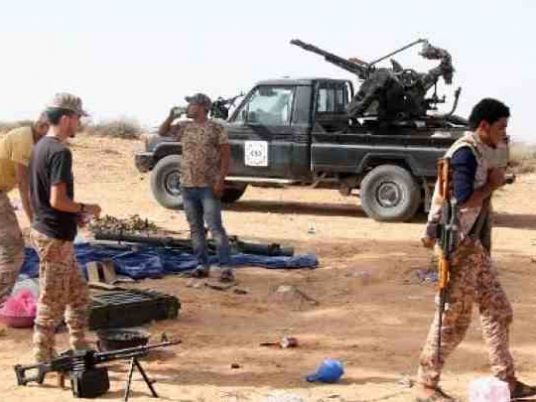 The Libyan army said it has managed to free three Egyptian workers held by militiamen in Benghazi.
Libyan army spokesperson Seraj al-Teira said Sunday that an army unit liberated three hostages working in a bakery in the al-Sabri district on Saturday. They were being held by extremist groups.
The trio were temporarily hospitalized in preparation to deport them back to Egypt.
The rescue came as army forces were combing the area for landmines planted by Islamist militias in the region.
Thousands of Egyptians left Libya during the turmoil that hit Libya since the killing of former leader Muammar al-Qadhafi. Egyptians, especially Copts, have been increasingly targeted by Islamist militias that have gained significant power since 2011.
Egypt has stepped up the deportation of its nationals and embarked on air strikes against extremist strongholds in Libya after the execution of 21 Egyptian Copts by a group affiliated with the Islamic State militia in February.
Edited translation from MENA