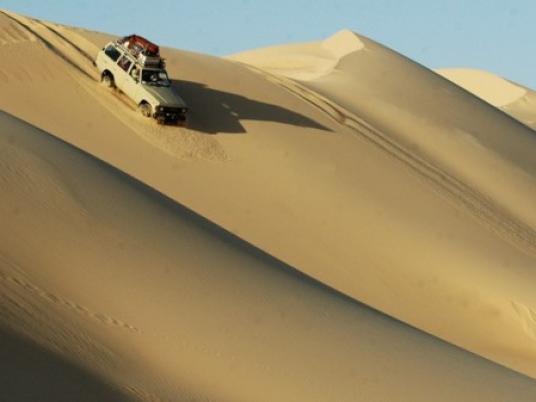 The border crossing between Egypt and Libya has been closed, as only goods but not individuals are allowed to pass, said Libyan Interim Prime Minister Ali Zidan on Saturday.
"Everyone will be prevented from leaving [Libya] until the identities of all of those who fled from al-Kwaifia prison in Benghazi have been determined," said Zaidan at a press conference on Saturday.
"We will inform the Egyptian authorities of the names of suspects so that they can be arrested," he added."The [Libyan] authorities have informed the Egyptian ambassador of this matter."
More than a thousand prisoners escaped from al-Kwaifiya prison in the city of Benghazi, eastern Libya, after some rioting occurred in the early hours of Saturday.
Edited translation from DPA