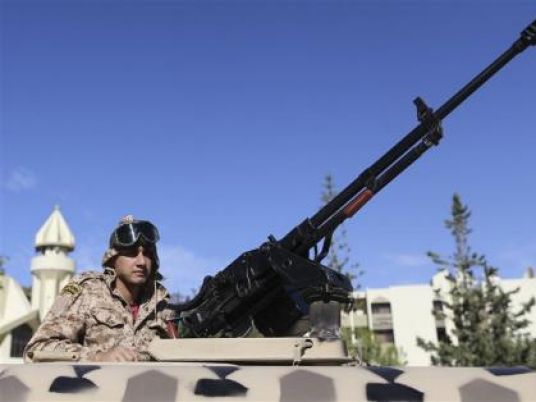 A Libyan official said the crisis of Egyptian trucks grounded by armed gunmen at the eastern gate of the Libyan Ajdabiya city have now been allowed to access Libya.
The official, Adel al-Fa'edy, who is head of the Libyan Defense Ministry's reconciliation committee and chief of the Libyan-Egyptian social communication committee, said the rest of trucks, loaded with food and vegetables, will be allowed access on Tuesday.
Fa'edy praised efforts by tribesmen of Ajdabiya for facilitating the trucks' release.
Gunmen in Ajdabiya stopped more than 150 Egyptian trucks early on Monday at the eastern gate of Ajdabiya preventing them access to Libya. They were demanding released of 13 sailors who were arrested by Egyptian authorities on common borders between the two countries.
Hundreds of Egyptian drivers were held hostage by Libyan militias reportedly protesting delayed salaries earlier this month and were later released
Edited translation from MENA