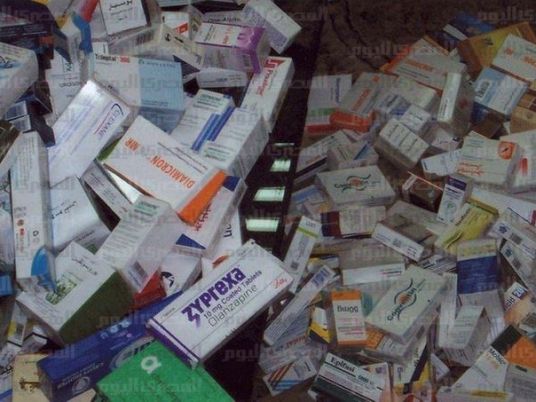 HoldiPharma, a public sector pharmaceutical company, has put on market 300,000 penicillin doses to address the shortage in the drug, said HoldiPharma President Mohamed Wanis.
The 300,000 doses have already been distributed to pharmacies in the market, Wanis added.
The quantity supplied to the company will rise to one million doses by the end of December, according to Wanis.
Wanis attributed the shortage to the fact that Egypt imports 60 percent of its penicillin needs, while HoldiPharma, and Nile for Pharmaceuticals and Chemical Industries produce the remaining 40 percent.
Decreased penicillin imports caused the crisis, he pointed out.
The Misr Pharmaceutical Industries company will start producing penicillin within 10 days, Wanis mentioned.
The penicillin shortage will be completely eliminated after local companies double their production of the drug, Rasha Ziadah, head of the Central Administration of Pharmaceutical Affairs, said.
The total shortage of medicines on the Egyptian market, according to the latest inventory, amounted to 151 drugs that have alternatives on the market, and nine drugs that have no alternatives, according to Ziadah.
The pharmaceutical industry suffered many crises following the flotation of the Egyptian pound in November 2016.
Edited translation from Al-Masry Al-Youm