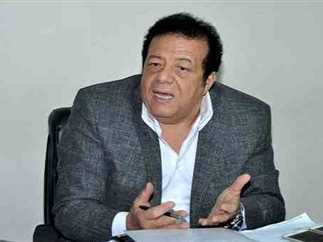 December indicators show that occupancy rates will range from 80 percent to 90 percent in Luxor and Aswan hotels, said Atef Abdullatif, president of the Travelers Association for Tourism and Travel and a member of the Marsa Alam and South Sinai Investors associations.
He attributed the increase during this time of the year to the Christmas and New Year vacations, as well as the mid-school year vacation.
"We touched during our participation in the international tourist bourses that visiting Luxor and Aswan is a dream for many foreign tourists, especially as most schools and universities around the world are studying the ancient Egyptian civilization," he mentioned.
"The mental image of Egypt has changed from the past in a very positive way as a result of the meetings of President Abdel Fattah al-Sisi with the presidents and leaders of the world and the economic and legislative reforms that have taken place lately, as well as the efforts of Tourism Minister Rania al-Mashat…and [Egypt's participation] in world tourism events and exhibitions," he continued.
As a result of all these efforts, 2019 will be the golden year for cultural tourism and conference tourism in Luxor and Aswan after eight years of poor Egyptian tourism performance, he said.
Choosing Aswan as the youth capital of Africa in 2019 will contribute to reviving tourism there as well, according to Abdellatif.
Abdellatif referred to the return of many markets to the two touristic cities that have been suspended for some time, including Denmark, Ukraine, Spain, Italy, the US, South Africa and Korea, as well as increased direct flights to Luxor and Aswan from many countries. He added that many Lebanese tourists made reservations in the next few months in Luxor and Aswan.
He pointed out that there is a new type of tourism that has begun to appear strongly in Luxor and Aswan, which is tourism for conferences, both local and international. Holding economic and political events there will have a big role in increasing hotel occupancy rates and spending.
He also pointed out that as a result of the increase in demand for Luxor and Aswan, the diversity of the nationalities of tourists, the rate of spending per tourist rose from $40 to $90 per night, according to data published by the Central Bank of Egypt.
"As a result of the promising tourist season, we must pay more attention to infrastructure in Luxor and Aswan like facilities, roads, hospitals, etc., as well as provide funding for the development of hotels, floating hotels, and Nile boats," Abdellatif said.
He stressed the need for the return of the tourist sleeper trains service from Cairo to Luxor and Aswan, which has been suspended, and to increase the number of domestic flights of a larger capacity to the two cities.
Edited translation from Al-Masry Al-Youm