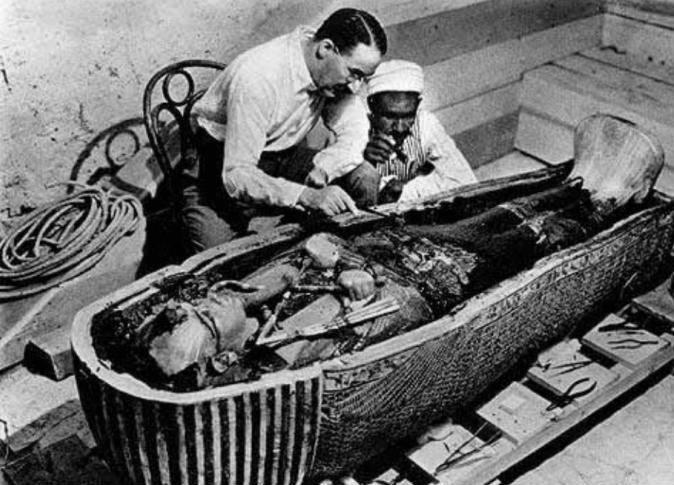 The governorate of Luxor, starting from Sunday, November 4 until the end of the month, is celebrating the 96th anniversary for the discovery of Tutankhamun's tomb.
The government celebrates November 4 as the national day of Luxor.
Celebrations will include the opening of new archaeological projects, art exhibitions and folkloric shows in Luxor.
Luxor will commemorate the anniversary by holding a series of artistic, intellectual and cultural activities, organized by Luxor's archaeological and cultural institutions such as: the Luxor Public Library, the Faculty of Fine Arts, the Museum of Mummification, the Luxor Museum, Upper Egypt Antiquities Region and the Cultural Palaces Authority.
At the Faculty of Fine Arts, an exhibition to commemorate the occasion and a special cultural season organized by the Egyptian Museums Sector will be held. A number of Egyptian scientists and professors of arts and archeology will give lectures at during the intellectual and cultural events.
These events discuss every step of the discovery since the workers pulled the first stone in the stairs leading to the tomb up until it was opened for public visit, while also shedding light on who British archaeologist and Egyptologist Howard Carter was and his discoveries, as well as the most important discoveries in Luxor throughout the ages.
Francis Amin, a researcher in Egyptology, said that the Tutankhamun collection is the most famous among the collections of artifacts and treasures recovered from the tombs of ancient Egyptian royalty.
The President of the Egyptian Association for Archaeological and Tourism Development Ayman Abu Zaid said that the celebrations of the 96th anniversary are special, as the world is close to seeing the whole collection of treasures and monuments of King Tutankhamun under one roof in the Grand Egyptian Museum.
Abu Zaid pointed out that the Pharaoh's mummy is to be placed in a new showcase given by Italy to Egypt in order to protect the king's remains from any damage.
On November 4, 1922, Carter found the first stone leading to the tomb of King Tutankhamun and its treasures, intact and untouched by thieves, such as statues of the king, gold jewelry and pots made of porcelain.
The contents of the tomb gave archaeologists a unique opportunity to deepen their knowledge of the nature of life in the 18th dynasty, a period of particular importance in the history of ancient Egypt.
Edited translation from Al-Masry Al-Youm