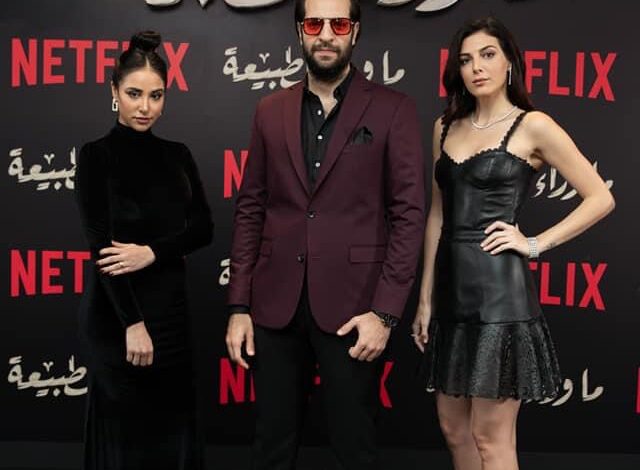 The second season of the Egyptian horror 'Ma Waraa al-Tabea' (Paranormal) series is in the making but will not be shown on the Netflix, director Amr Salama revealed.
Salama said during an interview with the "Akher An-Nahar" program broadcast on "Al-Nahar" channel, that he promised the writer Ahmed Khaled Tawfik to turn his novel "Ma Waraa al-Tabea" into a series.
"I wrote a message to Ahmed Khaled Tawfik and told him that I was a young director who dreamed of turning the novel into a drama… and he welcomed the idea without knowing me before," Salama said.
"Over the years, Ahmed Khaled Tawfik turned into a friend, teacher, spiritual father and a true guide. We used to meet once or twice a year and work on the series, until our personal relation developed greatly and turned into an important human relation.
And his death before the series was the cause of one of my greatest pains," Salama said.
The US weekly entertainment magazine Variety has named the six-part Egyptian horror 'Ma Waraa al-Tabea' (Paranormal) as among The Best International TV Series of 2020.
"The series marks the first Arabic TV series that takes a real stab at going global," the magazine said.
"Each episode is a standalone based on a different paranormal phenomenon, with romance and dark humor always laced-in.
The Arabic take on the horror genre makes for a pleasantly different flavor."
Egyptian actor Ahmed Amin, the star of the show, noted that his series ranks as among the best rated drama series on the IMDB website at #180 with an 8.5 rating.
The Netflix original series is based on the best-selling horror novels written by the late Tawfik.
The plot centers on Refaat Ismail (Ahmed Amin), a cynical hematologist with a dark sense of humor, whose world is turned upside down when his lifelong scientific convictions are questioned.
The series takes place in 1969 as Refaat enters his 40s, and begins to experience a series of paranormal activities.
Throughout the show, Refaat is accompanied by his university colleague, Maggie (Razane Jammal). Together, they enter the paranormal world in an attempt to save their loved ones from the danger that surrounds them.
The series, produced by Mohamed Hefzy and Amr Salama, marks the first collaboration between Netflix and Egyptian producers.