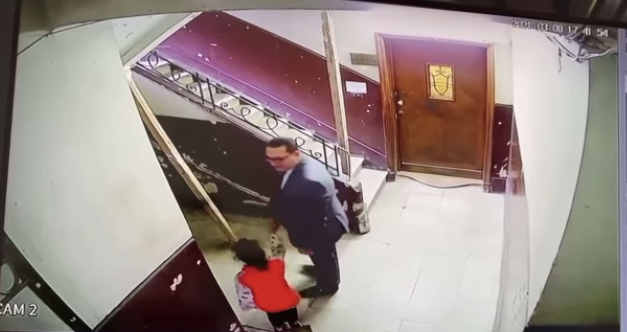 Egypt's top prosecutor on Thursday referred on Thursday Mohamed Gawdat to criminal trial for allegedly sexually assaulting a homeless child in Maadi.
The top prosecutor said in a statement that the defendant lured a 7-year-old child into a property with the intention of keeping her away from the eyes of witnesses before touching parts of her body.
Prosecutors used the testimony of four witnesses and the statements of the victimized child, as well as a video clip from a surveillance camera that recorded the incident, as evidence against the defendant.
The accused made a detailed confession before the prosecutors, stating that had never meant to harass the child and was only joking around. He added that he had separated from his wife six months ago and had two children of his own.
According to the suspect, he works in a real estate company and is 37 years old. He said that he knows the child well and always bought napkins from her.
Prosecutors also listened to eyewitnesses about the incident, who included a doctor and a secretary. The two women had rushed out to rescue the girl from a laboratory on the ground floor of a property on Horreya square in Maadi, not a residential apartment.
According to investigations, the victim was a young homeless tissue vendor.
The incident first came to the attention of police after Cairo investigators were alerted to a clip on Facebook showing Gawdat sexually harassing the child. A woman stormed out of the door of a nearby building and confronted the harasser before he escaped.