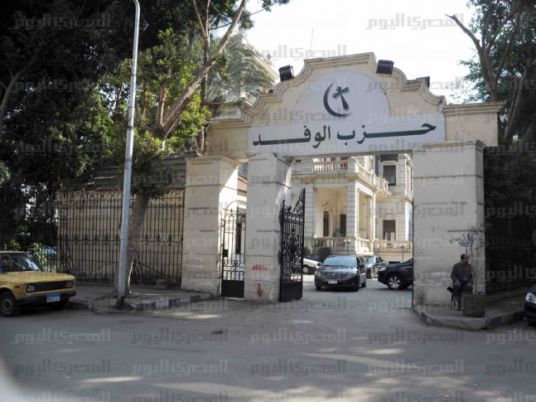 Two major partisan alliances are negotiating merger ahead of the parliamentary elections slated for 22 March.
The liberal 95-year-old Wafd Party, which leads an alliance composed of the Egyptian Social Democratic Party along with other lower-profile parties, is in talks with For the Love of Egypt, an electoral group led by retired army general and security expert Sameh Seif al-Yazal.
Wafd Party sources had sent the names of 60 of its nominees who could join FLE's electoral list competing through the proportional lists system, keeping the rest of nominees to file them for the single-winner seats.
The 60 members represent four parties of Wafd's alliance.
Akmal Qurtam, chairman of the Conservative Party, a member of the FLE list, said his party was preparing 40 nominees for the single-winner seats. He said he was ready to give up his FLE slot for a Wafd alliance nominee to achieve the merger, noting that efforts to unite the electoral fronts come in response to President Abdel Fattah al-Sisi's call on political parties to avoid splits ahead of the elections.
Seif al-Yazal, on his part, told Al-Masry Al-Youm that he met with Wafd's chairman, al-Sayyed al-Badawy, on Tuesday to discuss efforts for merging the two fronts. He added that the meeting witnessed signs of consensus and "genuine intention to prioritize the nation's interests above all," as he put it.
Based on the election system, 120 seats of the House of Representatives is competed for through a proportional list system, while 420 are sought by individual runners (partisan or independent). Twenty-seven seats are filled with MPs appointed by the President of the country, according to the law.
Edited translation from Al-Masry Al-Youm