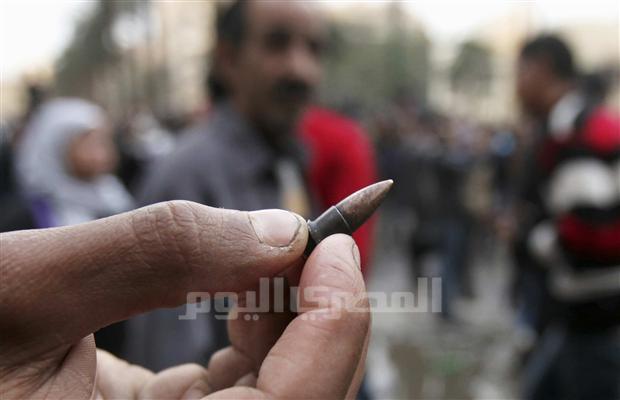 Revolutionary forces and the families of martyrs annouced a march on Monday to commemorate the
second anniversary of the clashes in front of the Cabinet in December 2011.
The march, which has not been approved by the Interior Ministry, would start from Opera square and lead to the Cabinet building.
The group stressed in a press conference held on Saturday their complete rejection to cooperate with the Muslim Brotherhood or the pro-Morsy National Alliance to Support Legitimacy, not accepting their participation in the march or their activities.
The conference organizers showed videos of the clashes as well as the vain justifications made by the Supreme Council of the Armed Forces, which ruled the country at the time.
They also showed videos of MB deposed President Mohamed Morsy promising retribution against those responsible for the events, then not keeping his promises.
Political activist Sally Toma said that there is an "organized war currently taking place against the revolutionaries" in an attempt to "distort the January 25 Revolution."
"There are 269 defendants in the Cabinet clashes from the revolutionaries so far, while the leaders of SCAF and the security responsible for the events have not been brought to justice," she explained.
On 16 December, military forces violently dispersed a weeks-long sit-in outside the cabinet protesting the appointment of Kamal al-Ganzouri as prime minister by the Supreme Council of the Armed Forces. Ganzouri had previously been prime minister during the Mubarak era.
Protesters were also demanding that SCAF immediately transfer power to a civilian body. At least 17 people were killed by the military during the clashes.
Edited translation from Al-Masry Al-Youm