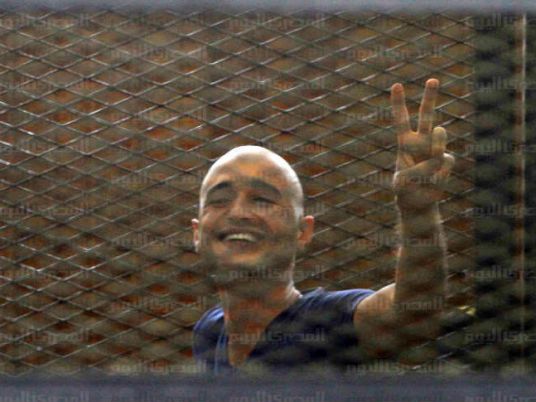 Anti-military activist Ahmed Douma was handed a life sentence, along with 228 others, and all were fined a total of LE17 million Wednesday over clashes with security outside Egypt's Cabinet late 2011.
The Cairo Criminal Court also sentenced the remaining 39 convicts to a 10-year jail term.
Douma, a prominent figure among activist groups that ousted former president Hosni Mubarak and campaigned against his military successors, was accused of multiple charges including rioting, assaulting security forces and arsoning the Cabinet and parliament buildings as well as the adjacent Institut d'Egypte.
Egyptian authorities that ousted former president Mohamed Morsy has been met with tremendous criticism from democracy advocates as figures of Mubarak's regime obtained acquittal of charges of murder and corruption while his young opponents were sentenced to prison over multiple charges related to anti-regime protests.
Edited translation from Al-Masry Al-Youm