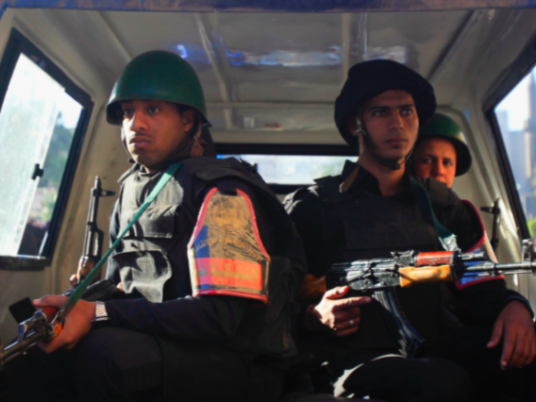 Masked gunmen killed a police conscript in a drive-by shooting in Giza on Tuesday morning.
A security source told Al-Masry Al-Youm that the gunmen attacked a checkpoint on the ring road near the Kerdasa neighborhood.
The perpetrators fled the scene using a motorbike, the source said. The incident led to a traffic jam on the ring road, with senior security officials arriving to inspect the scene of the attack.
The Kerdasa neighborhood has been the scene of several confrontations between police and Islamists since the removal of former Muslim Brotherhood President Mohamed Morsi.
In the wake of the dispersal of sit-ins in Giza's Rabaa and Nahda squares, in August 2013, gunmen stormed Kerdasa police station, killing 12 policemen.
Security forces conducted raids in Kerdasa in September 2013 aimed at rooting out suspected Islamist criminals.
Islamists militants have conducted several attacks on security forces in recent years, mostly in North Sinai, where Egypt is fighting an Islamist insurgency.
However, attacks have also been conducted closer to the capital. In May, eight policemen were killed in a drive-by shooting in Helwan, to the south of Cairo. The attack was later claimed by two Islamist terrorist groups.
Edited translation from Al-Masry Al-Youm