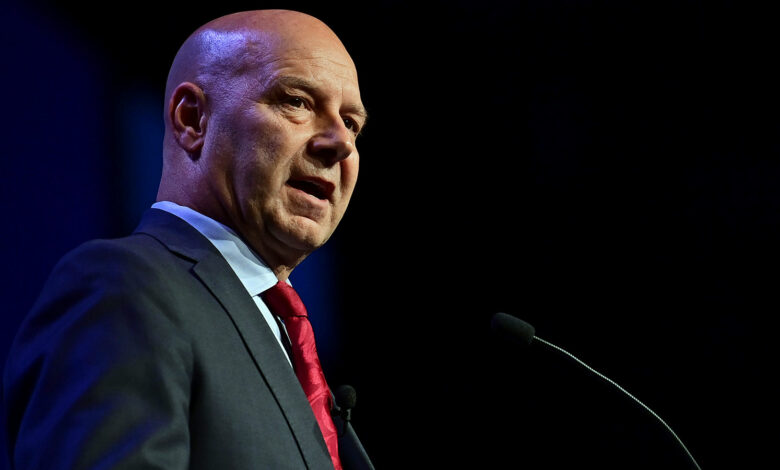 Republican Doug Mastriano, a leading voice advancing former President Donald Trump's lies about 2020 election fraud, has conceded his race for Pennsylvania governor to his Democratic opponent.
"Difficult to accept as the results are, there is no right course but to concede, which I do, and I look to the challenges ahead," Mastriano wrote in a statement sent Sunday afternoon. "Josh Shapiro will be our next Governor, and I ask everyone to give him the opportunity to lead and pray that he leads well."
Shaprio, Pennsylvania's attorney general, will succeed term-limited Democratic Gov. Tom Wolf, CNN has projected.
Earlier Sunday, Shapiro was asked by CNN's Dana Bash if Mastriano had ever called him to concede the race.
"Who cares if he calls, right?" Shapiro said on "State of the Union."
He doesn't get to pick the winner, the people pick the winner, and in a resounding way they made clear that they wanted me to lead this commonwealth forward."
Mastriano has been one of the most well-known and extreme GOP election deniers. As a state senator, he has pushed false claims about mass voter fraud in 2020 and worked to try to reverse the results of the last presidential contest.