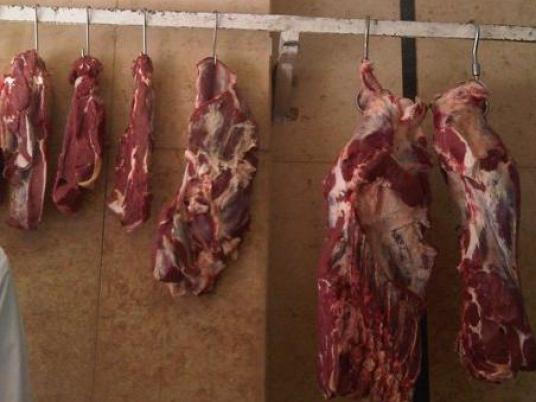 Four meat importing companies have sent a memo to Agriculture Minister Essam Fayed urging him to facilitate the release of 40,000 tons of fish and meat being held by the seaport authorities.
The companies said the imports will expire soon, adding that the situation will affect the local supply thereby causing prices to rise. They also demanded that the Central Bank of Egypt secure the foreign currency needed for the imports.
"Tens of companies have their imports holed up at the ports," Samir Suweilam, deputy head of the meat and fish division at the Federation of Egypt Chambers of Commerce, told Al-Masry Al-Youm. "They are valid for six months and they already arrived at the ports three months after production, plus they spent four to six weeks waiting for banks to supply the financial requirements (for their release), which means they need to be released within a month," he said, noting that the imports have one month before their expiry date.
Imports that are stuck at seaports, according to Suweilam, results in fines on importers ranging between LE3-4, which is then charged to consumers. He pointed to earlier directives by the central bank to other banks to give foreign currency priority to foodstuff imports.
Sayyed al-Nawawi, a member at the Cairo Chamber of Commerce, said coordination should exist between the government, importers and traders based on the availability of foreign currency. "The government should set a better quota on the amount of meat needed and then set dollar allocations accordingly so as to avoid them piling up at ports," he said.
Ahmed Farouq, one meat importer, said prices are expected to surge within the upcoming months, with locally available amounts down to 3,000 tons monthly from 8,000.
Edited translation from Al-Masry Al-Youm