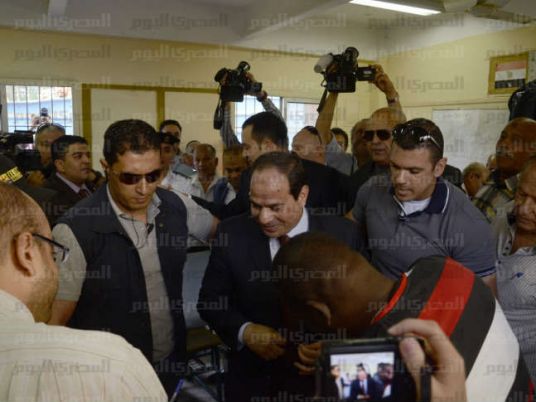 According to HRDO Center for the Support of Digital Expression, an independent media freedoms center, many of the laws enacted by the Egyptian government over the past two years are at odds with the Constitution.
"Over the past two years, Egypt has enacted the biggest number of laws in its history (more than 400 laws), in addition to administrative decisions by the presidency and the Cabinet", the center said.
"The president of the republic has used his constitutional right to issue laws in case of utmost emergency, which is an option provided in Article No.156.However, it is noteworthy that some of those laws are unconstitutional", said the report released by the center on Tuesday, adding that the presidency has used that constitutional right beyond the stipulated conditions of emergency.
The report counted 12 laws violating the Constitution, including Law 89/2015 on the removal of independent corruption watchdogs directors, the 88/2015 law demarcating electoral constituencies, Law 107/2013 on regulating the right to protest, Law 32/2014 on protecting state contracts with investors against judicial challenge, Law 8/2015 on "terrorist entities," as well as the law related to the deportation of foreign defendants.
According to the report, the presidency's power to issue laws should be restricted to the cases of utmost emergency, as stipulated by the Constitution, until a parliament is elected, stressing that the laws, enacted in the absence of a legislative body, serve the interest of the state rather than the interest of citizens.
"History has proven that the existence of a constitution in a given country does not necessarily entail the existence of a constitutional system of government, as authoritarian regimes are anxious to maintain constitutions with the sweetest phrases on democracy and citizens rights…that's, however, not enough to ensure a constitutional government in reality", the center said.
In its recommendations, the center urged to revoke the unconstitutional legislation, especially the protest law, and to hold parliamentary elections as soon as possible.