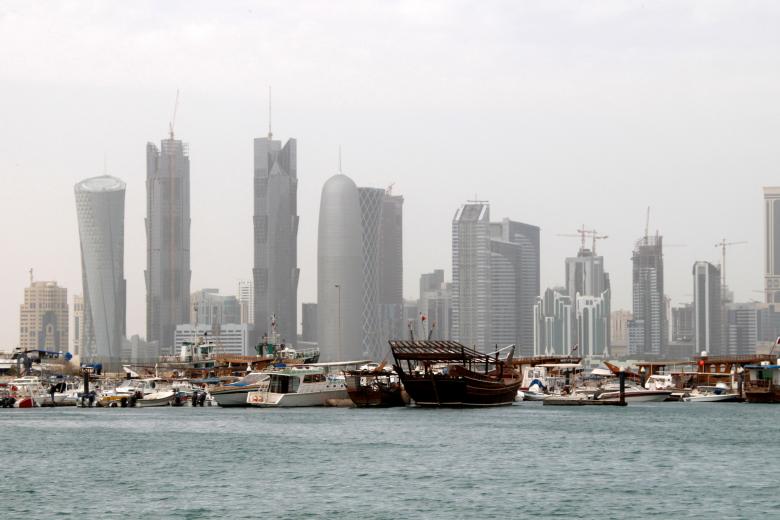 Reconciliation efforts have expanded to resolve the crisis between Qatar and Egypt, Saudi Arabia, the United Arab Emirates and Bahrain, after the intervention of Russia and Morocco; this, in addition to the efforts exerted by Kuwait and the United States since the beginning of the crisis.
Saudi Arabia, UAE, Bahrain and Egypt have severed relations with Doha, cut travel and commerce links last week over Qatar's support for some Islamist groups as well as its ties with Iran. Qatar denies the charge that it supports extremist militants.
The UAE ambassador to Washington Yousef al-Otaiba said on Tuesday the UAE, Saudi Arabia, Bahrain and Egypt were compiling a list of demands for Qatar that would be "handed over to the United States fairly soon".
He said the demands would broadly outline three aspects — Qatar's support for terrorism, its meddling in the internal affairs of these countries, and attacks through Qatari-owned media platforms.
Otaiba said the four nations are seeking to force a change in Qatar's behaviour through economic and political pressure. He added that there was no military aspect to steps taken by Arab powers against Qatar.
Meanwhile, as part of mediation efforts, the US state department spokeswoman Heather Nauert said that US Secretary of State Rex Tillerson reiterated during his meeting with his Saudi counterpart Adil al-Jubair on the importance of easing the escalation of the situation in the Gulf and the need for constructive dialogue to resolve the dispute as soon as possible.
Russian President Vladimir Putin discussed with Saudi King Salman bin Abdul Aziz the worsening situation with Qatar, which does not lead to uniting efforts to resolve the Syrian crisis. Putin also discussed the Qatari crisis on a telephone call with Abu Dhabi Crown Prince Sheikh Mohammed bin Zayed Al Nahyan.
King Salman also received the Minister of Foreign Affairs and Cooperation of the Kingdom of Morocco, Nasser Bureita, who is visiting the Kingdom to help end the crisis; this, despite Rabat's announcement that it was sending humanitarian assistance to Doha and its failure to join the list of countries boycotting Qatar.
These developments coincided with the first visit of Iraqi Prime Minister Haidar al-Abbadi to Saudi Arabia and his meeting with King Salman in Jeddah. While the visit was scheduled from earlier time, Abbadi stressed his desire to resolve the crisis peacefully and offer mediation, despite the fact that Abbadi refused to isolate Qatar.