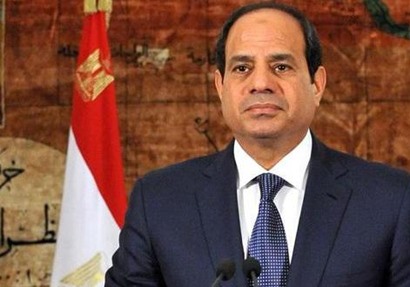 President Abdel Fattah al-Sisi announced that he has ordered the establishment of a memorial monument to honor the memory of the victims of Friday's North Sinai mosque terrorist attack.
Also, Sisi instructed the Cabinet to pay LE200,000 to each of the families of the victims as compensation.
On Friday Morning, a massive explosion occurred in al-Rawda mosque, located in the town of Beir al-Abd, in North Sinai's al-Arish.
The improvised explosive device targeted worshippers gathering for Friday prayers.
The explosion was followed by gunfire from unknown militants who stationed ahead of the mosque's gates.