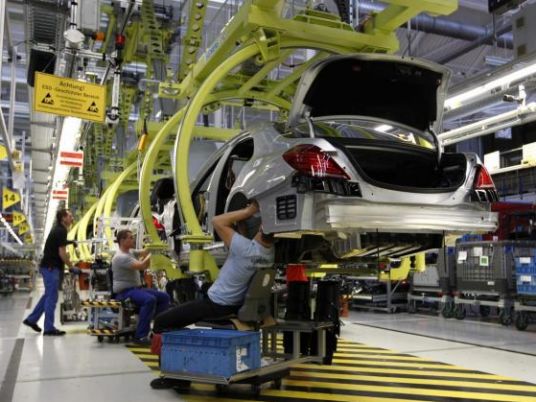 Mercedes-Benz announced it would stop car assembling investments in Egypt and would transfer its investments to Algeria starting next March, to take advantage of the privileges and facilities offered by Algeria to the automobile industry.
A high-level company source stressed that the decision was due to economic reasons and has no political dimensions.
The source pointed out that the company's investments in this sector are equal to 25 percent of the capital of the Egyptian German Automotive company, a company that assembles vehicles of the Mercedes-Benz brand.
Mercedes' sudden decision has been made amid continuing automotive tariff cuts on imported cars from the EU that has affected car assemblers, according to Chairman of the Chamber of Engineering Industries Hamdy Abdel Aziz.
Abdel Aziz pointed out that the company's decision does not affect the production and assembly of transport buses in Egypt, which could be still competitive compared to importing transport vehicles.
The company will open a new factory in Algeria after the issuance of a new law there that obliges automotive trade agencies to start manufacturing activity within three years of the agency's establishment, and offers more facilities to automotive industry owners, said Abdel Aziz.
Mercedes was producing about 4,000 cars a year in Egypt. Domestic production continued to decline until it reached nearly 1,000 locally manufactured cars this year, which affected the company's economic returns in Egypt.
An edited translation from Al-Masry Al-Youm