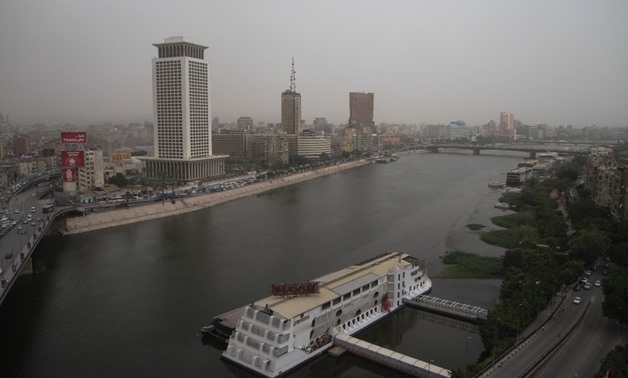 The Egyptian Meteorological Authority warns of hot and dusty weather, Monday, the first and the second day of Eid al-Fitr. 
The weather this week will witness fluctuations between high and low temperatures amid active winds.
Hot weather is expected to prevail during the day in Greater Cairo, Lower Egypt, South Sinai and the governorates of northern Upper Egypt.
Mild weather is predicted on the northern coasts and at night in Greater Cairo, Lower Egypt, and northern Upper Egypt.
Temperatures will be very hot in the southern governorates of Upper Egypt.
The weather will be cold on the northern coasts, and moderate on southern Sinai and southern Upper Egypt.
Meteorologists expect rain the first day of Eid in Salloum and Matrouh, which may extend lightly to the city of Alexandria.
Active wind is expected in most parts of Greater Cairo, Lower Egypt and the northern coasts. Dusty winds are expected in northern Upper Egypt and central Sinai at intermittent periods.
Meteorologists expect dusty winds to continue throughout Tuesday, and have appealed to citizens with chest diseases to wear masks when going out.
Maximum temperatures predicted on Monday;
Cairo and Lower Egypt 34C
Northern Coasts 33C
South Sinai 24C
Northern Upper Egypt 40C
Southern Upper Egypt 40C
Maximum temperatures predicted on Tuesday:
Cairo and Lower Egypt 33C
Northern Coasts 27C
South Sinai 34C
Northern Upper Egypt 36V
Southern Upper Egypt 43C
Edited translation from Al-Masry Al-Youm