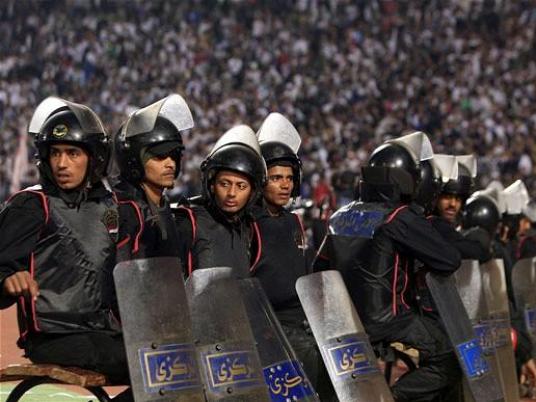 Major General Adel al-Ghadban, the military governor of Port Said Governorate, testified on Sunday in a Cairo court that in his opinion, the victims of the Port Said football violence last February lost their lives due to overcrowding and stampedes.
Ghadban had failed to appear before the court on the four separate occasions he was called to testify in the case.
A match between the Ahly and Masry football teams held in Port Said Stadium on 1 February ended with 74 dead when Masry supporters allegedly attacked visiting Ahly club fans after the match.
In his testimony, Ghadban denied having had any information on a potential riot prior to the game. He claimed to have met with Port Said's former police chief Major General Issam Samak and the governor of Port Said to develop a security plan in advance of the match, and that the police chief had made assurances that the plan would be enforced.
It appeared to be business as usual when the Ahly and Masry fans began to enter the stadium, Ghadban testified, but when he heard on the radio that riots had broken out, at the request of police forces he moved his reserve troops to the stadium to open the closed gates that had trapped a number of fans inside.
Ghadban alleged that his troops possessed only automatic weapons with blank rounds. He further claimed to have prevented around 200 Masry fans from entering the stadium after the riots broke out, and added that if it hadn't been for the intervention of the armed forces, losses would have been much heavier.
The general added that several citizens of Port Said helped transfer victims of the massacre from the stadium to the hospital.
When questioned on how many had been killed and injured and what had likely been the cause, Ghadban stated that he was not a doctor and was unable to provide that information, but that in his opinion the main cause of death was overcrowding at the stadium entrance while the gates were closed.
Edited translation from Al-Masry Al-Youm