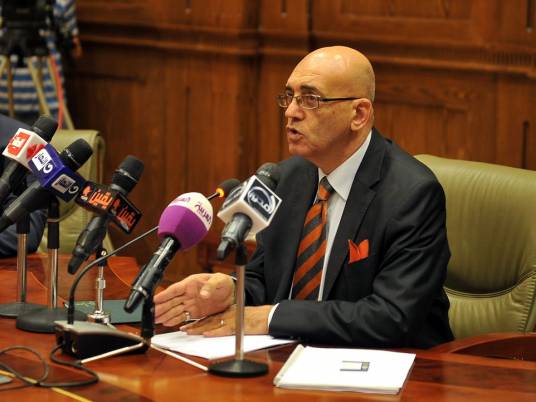 Mohamed Salmawy, spokesperson for the Committee of 50, said in a press conference on Sunday that exceptional courts are banned in the Constitution. "But the military judiciary is legitimate and not exceptional," he added. "It exists in countries all around the world."
Salmawy considered trial of civilians before military courts an exceptional case that the Constitution puts conditions for.
He also said that there is no ambiguity in the Constitution regarding the appointment or dismissal of the defense minister.
"The draft constitution will be submitted to the interim president once the final vote on it is cast," he said. "I do not know if he will endorse it or not."
"This is the sixth draft that we have prepared," he said, adding that the Constitution does not interpret its articles. "This is up to the legislators."
"Differences should not occur during the final vote," he said. "Discussions have already ended."
He also said the Constitution does not allocate quotas for specific groups´ representation in parliament.
Edited translation from Al-Masry Al-Youm