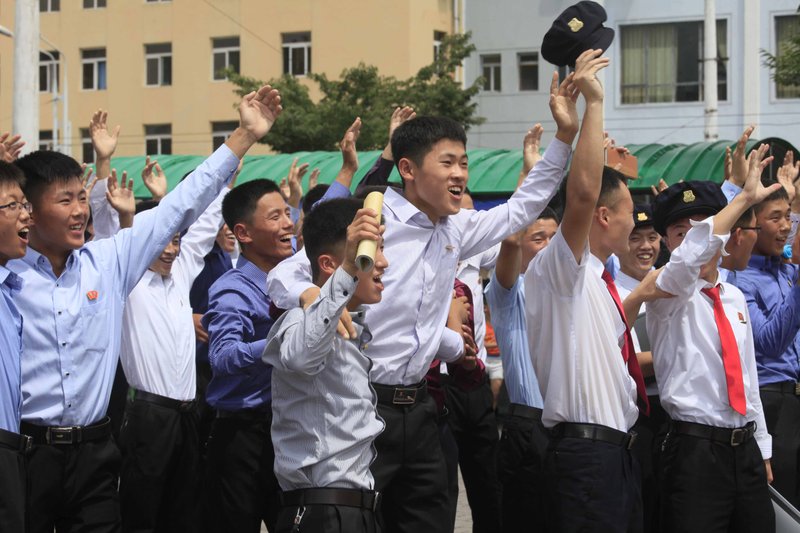 A group of miners from northern Greece clashed with police Wednesday outside the Development Ministry in Athens during a protest called after their Canada-based mining company threatened to suspend investments in the country.
The miners from the Eldorado Gold mine in Halkidiki travelled to the Greek capital from northern Greece and were demanding a meeting with Environment and Development Minister Giorgos Stathakis. A meeting between a delegation of the protesters and the minister was arranged for later in the day, Greek media said.
A small group managed to push past police and enter the building. Riot police later fired volleys of pepper spray to push back the protesters from the building entrance.
Eldorado, one of Greece's largest foreign investors, said Monday it would suspend operations on Sept. 22 over what it says are delays in the issuing of permits and that it would only carry out maintenance and environmental work if the licenses are not issued.
The government counters that the company has not provided some required information for the pending permits, and says differences are to go to arbitration, which is to begin in the coming days.
It has accused Eldorado of applying political pressure on the government, timing their announcement two days after Prime Minister Alexis Tsipras made a speech at an annual trade fair stressing Greece was friendly to international investments.
This is the third time in as many years Eldorado has made similar announcements. The company employs more than 2,000 staff and contractors.
The mines in Halkidiki have faced vehement opposition from many in the local communities, who say they fear widespread pollution and the destruction of forests. The company counters it is cleaning up pollution left by its predecessors and that it carries out extensive environmental restoration work.