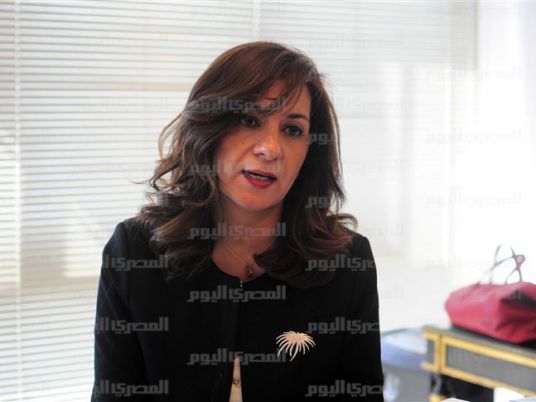 Egypt's Minister of Immigration and Egyptian Expatriates' Affairs Nabila Makram met with the Egyptian community in Kuwait on Monday to highlight the achievements made by the Egyptian government over the last four years, and called on them to cast their votes in the upcoming presidential elections.
She explained that she is confident that President Abdel Fattah al-Sisi will stand up and applaud Egyptians abroad when they go in large numbers to express their opinion in the elections to prove to the whole world that the Egyptian people is part of political decision-making and part of the nation wherever they are.
The minister said that she started a tour to Gulf and Arab countries last Thursday, starting in Saudi Arabia, then Jordan and Kuwait to call on Egyptians working abroad to exercise their constitutional rights and vote freely and transparently in the elections based on their duty towards their country.
During the meeting, Makram reviewed the achievements of the Egyptian government during the last years, that witnessed a significant boom in all fields as stated by international economic institutions, which changed their view of the Egyptian economy based on practical studies in light of the challenges faced by the state, particularly terrorism.
Makram stressed that the size of the achievements of the Egyptian government represents a miracle by all standards.
She pointed out that what was achieved would have required at least 12 years to achieve, beginning with the New Suez Canal, the New Administrative Capital, the development of electricity networks across Egypt, and the social housing projects.
Makram added that the Egyptian government has also managed to improve some of the basic services to citizens, primarily the development of the healthcare system through the adoption of a comprehensive health insurance law, the Hepatitis C treatment campaign as well as the development of the educational system.
Edited translation from Al-Masry Al-Youm