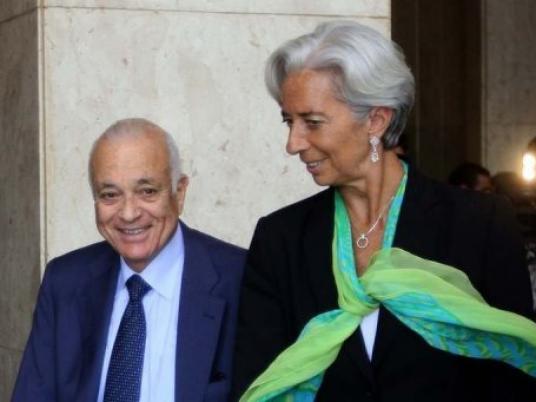 Egypt does not need bridging financing as offered by the International Monetary Fund to some countries, but rather broad structural measures to tackle its budget deficit, Planning and International Cooperation Minister Ashraf al-Araby said Sunday.
With its dollar reserves falling to critically low levels and deficit soaring, the government says it wants to reopen stalled negotiations for a US$4.8 billion loan from the IMF.
"The cure for the budget deficit needs broad structural measures and the help we are requesting from the IMF is not quick fixes," Araby told a news conference.
With Egypt in political turmoil, some analysts have suggested the IMF could offer bridging financing until after parliamentary elections are held, pending negotiations on a full deal.
Araby played down such an idea.
"It is not suggested for us to obtain a bridging loan," he said. "This is offered by the IMF in its negotiations with many countries. In our case, we do not need bridging loans."
He did not say explicitly whether the IMF had offered Egypt short-term funding.
Last month, President Mohamed Morsy called the elections to be held between April and June, but a court later canceled his decree, throwing the electoral process into confusion. Analysts have said the IMF may be reluctant to offer even short-term financing during the current chaos.