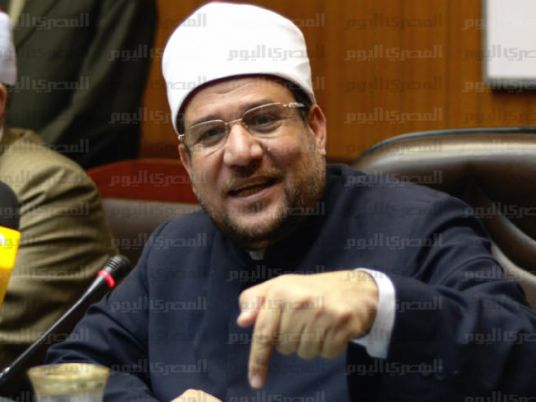 Religious Endowments Minister Mohamed Mokhtar Gomaa has said empowering Muslim Brotherhood members at any of the state institutions is considered treason, emphasizing that terrorist groups represent a threat to society.
In a statement recently, the minister said the terrorist Brotherhood group adopts violence, killing, sabotage and bombs, and urged citizens to unite against terrorists.
In related news, the ministry said it will not allow preachers, who are proven to be affiliated to the Brotherhood, to give sermons at mosques.
Meanwhile, Mohamed Abdel Razeq, head of the ministry's religious sector, decided to renew the suspension of a preacher's work for being proven to be affiliated to the group. He also decided to refer the religious department deputy as well as the head of preaching in Giza to investigations and deduct half of their salary for violating the ministry's instructions.
Edited translation from Al-Masry Al-Youm