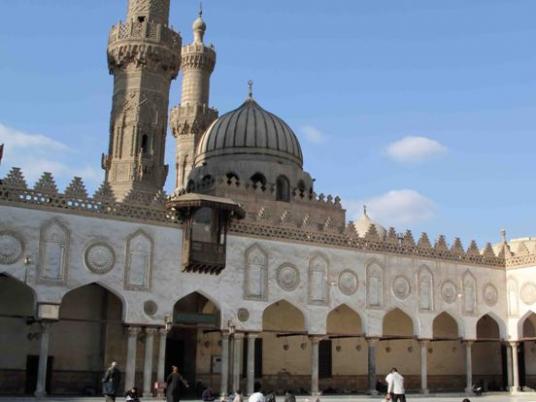 Islamic Endowments Minister Mohamed Mokhtar Gomaa has decided to allow only preachers employed by al-Azhar to deliver sermons at ministry-run mosques.
In an interview on Friday with London-based, pan-Arab newspaper Asharq al-Awsat, Gomaa said his ministry's message is to sustain mosques with religious and national restrictions rather than totally shut them down.
He revealed he ordered the nullification of licenses granted to "casual" imams and to keep ministry-run mosques exclusive for preachers affiliated with Al-Azhar. He said the measure aims to prevent places of worship from being used for political propaganda.
He added that a ministry committee will be tasked with monitoring major mosques and ensuring they do not deviate from their religious education role to political and partisan advocacy. He stressed that "violators would be held accountable."
"The Ministry is not closing any mosque… but Friday prayers will not be run except at major mosques. Prayers will be banned from minor worship spaces less than 80 square meters unless there is permission from the ministry's daawa affairs secretary," he said.
Gomaa added that the ministry has banned charity money from being paid to mosque funds in an effort to prevent funds from being redirected to "recipients who do not fear God." He added that donations should instead be made to official bodies that are formally registered.
Edited translation from Al-Masry Al-Youm