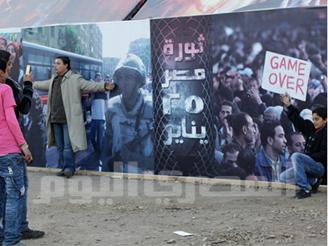 Minister of Manpower and Immigration Kamal Abu Eita has met the demands of the Mahalla Spinning and Weaving Company, who have been staging a strike for eight days, and dismissed the company president on Sunday.
Hisham Younis, a company worker, said the minister suspended response to the other demands of the workers until the general assembly of the holding company on 22 February.
He also said Abu Eita assigned four representatives of the workers and another four department heads to manage the company until a general commissioner is appointed.
He said that a technical committee of the Industry Modernization Center was formed to assist the general commissioner until a new board is elected, adding that the minister is presenting the demand for a minimum wage to the National Council of Wages on 19 February.
He also said the minister endorsed an extra incentive of LE220 per month that was agreed with the minister of investment in 2011, and agreed not to prosecute any worker administratively.
Edited translation from Al-Masry Al-Youm