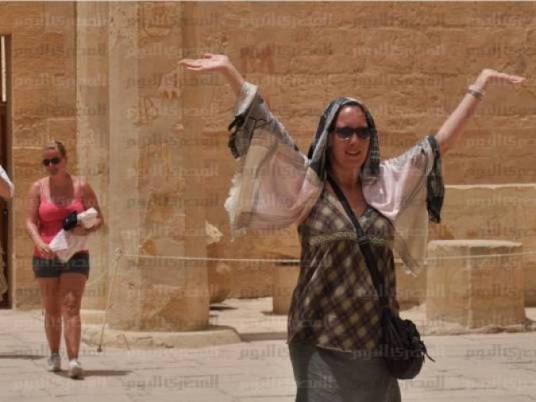 Egypt's revenues from the tourism reached US$5.9 billion in 2013, compared to $10 billion in 2012, which means that the country's revenues from this vital sector are down 41 percent, Tourism Minister Hesham Zaazou told Reuters on Tuesday.
Egypt had planned to attract some 13.5 million tourists in 2013, before the unrest and violence, that coincided with the removal of the President Mohamed Morsy, horribly affecting this vital sector.
The number of tourists visiting Egypt in 2010 had been 14.8 million, but it dropped in 2011 to about 8 million tourists after the revolution, and in 2012 the tourism rebounded a bit and received 11.8 million tourists, before retreating again in 2013.
Edited translation from Reuters